Top Digital Marketing Companies in Bangalore [2020 List]
Looking for Top digital marketing companies in Bangalore to Boost Revenue and ROI of your business? Here is a list of the Best digital marketing agencies in Bengaluru to get you started!
Top Digital Marketing Agencies in Bangalore
Search Engine Nation has curated a list of Top rated digital marketing companies in Bangalore below to assist in finding your next Digital Partner.
1. Interactive Avenues
Founded by Ratish Nair and Amardeep Singh, this Mumbai-based digital marketing agency, part of IPG Group, has been actively attracting clients since its inception in 2006.
Interactive Avenues has focused domain expertise in digital branding, lead generation, PPC, SEO, and web design.
Moreover, Interactive Avenues has offices in Mumbai, Delhi, and Bangalore. Interactive Avenues are market leaders when it comes to Marketing Campaigns and Web analytics.
Interactive Avenues Clientele
Dell
American Express
intel
NIIT
Wipro
Durex
Skoda
Kotak Mahindra Bank
ICICI
Cadbury
Visit: Interactive Avenues
2. HiveMinds
HiveMinds is a full-service Performance-based digital marketing agency & consultancy with specialization in SEO, SMM, search, ORM, display, and programmatic buying.
Hiveminds is one of the pioneers of performance marketing in India. The agency also provides content marketing & copywriting, digital PR, analytics, and strategic consulting.
The agency is headed by Jyothirmayee JT as its CEO. The company owns unique technology tools & data analytics methodologies that enable it to deliver outstanding results to its clients.
Madison Media acquired a controlling stake in Hiveminds Innovative Market Solutions in 2017.
Hiveminds Clientele
Bigbasket
MobiKwik
RedBus
Byju's
BookMyShow
BHIM
Dominos
Sonata watches
RBL Bank
1MG
Fly Dubai 
Urban Ladder
Cure Fit
Visit: Hiveminds
3. WebChutney
Webchutney is a leading Digital marketing agency founded in 1999 and is a part of the Dentsu Aegis Network (DAN).
 Webchutney has created award-winning and viral campaigns that have helped its clients to improve their business.
It is renowned as one of the top digital marketing agencies in India that offer services like website design, mobile marketing, social media marketing, and digital advertising.
WebChutney Clientele
Microsoft
MasterCard
Red Bull
ITC
Budweiser
Flipkart
Airtel
Bacardi
PepsiCo
Visit: WebChutney
4.Team Pumpkin
Team Pumpkin, a 360-degree digital marketing company in Bangalore, makes businesses succeed in the online and offline domain. Team Pumpkin Corporation was launched in August 2012 in Mumbai.
Team Pumpkin Clientele
Mi
Mamy Poko
Sunfeast
Tata Steel
DCB Bank
fbb
UFC Gym
Coca Cola
Starbucks
Yes Bank
Visit: Team Pumpkin
5. Webenza
Webenza is yet another Best Digital Marketing company in Bangalore dealing in  SEM, SEO, and SMM. It was founded by a Well-known marketer Puneet Pahuja in 2012.
Webenza Clientele
Prestige Group
Manipal Hospitals
Ezetap
DTDC
Kurl-On
Bajaj Alliance
Clear Trip
Exide Life Insurance
Wrangler
Narayana Hospitals

Visit: Webenza

6. WATconsult
WATConsult is a renowned digital and social media agency of the Dentsu Aegis Network (DAN) group.
It was founded by Rajiv Dingra in 2007. It is the only Indian agency to appear in the top 10 in the MMA Global Smarties Impact Index.
They specialize in SMM, Mobile Marketing, Digital Analytics, SEO, and Video Promotion.

WATconsult Clientele
Nikon
Warner Bros
Vero Moda
The Body Shop
PVR Pictures
Sony Six
Peter England
Honda
Himalaya
Godrej

Visit: WATconsult

7. Ralecon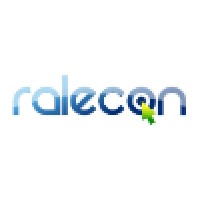 Ralecon is a Google Premier Partner Agency, Microsoft Bing Certified Partner Company, and has 500+ clients from over 10 different countries. RALECON is the acronym of Ranking(RA), Leads(LE), and Conversion(CON).
Their services include SEO, Media planning & Paid campaigns management, Brand Promotion, Social Media Marketing, UX/UI design, Content Marketing, Lead Generation Campaigns, and more.

Ralecon Clientele
Paytm
Mfine
HDFC Realty
Melissa
Locus
William Penn
Orchids International School
NBR Group
AdIQuity
Indian Institute of Fashion Technology

Visit: Ralecon

8. iQuanti
iQuanti mainly offers 5services centered around SEO, SEM, Conversion Rate Optimization, Display & Paid Media, and Web Analytics.
The USP of iQuanti is a tool called ALPS that they have developed on their own.
ALPS is built for enterprise-level execution wherein iQuanti ALPS provides data-driven insights into how search can lift a brand's overall acquisition efforts.
iQuanti Clientele
CHASE
LG
CHIP Reverse Mortgage
Webster Bank
BBVA
Vineyard Vines
Assurant
Purepoint
Citi Bank
Bloomberg

Visit: iQuanti

9. AdSyndicate
AdSyndicate is one of the oldest digital marketing agencies in Bangalore, having been around for over 25 years. It has offices in over 12 cities in India.
Their services include Digital Marketing, Advertising, Films, Events, BTL, Print, and Design Services.

AdSyndicate Clientele
Union Bank of India
Tata Motors
SBI
ISUZU
Mahindra
Manipal University
Western Digital
ABB

Visit: AdSyndicate

10. Langoor
Langoor is a digital marketing agency in Bengaluru providing services on Digital Marketing, Marketing Automation, and Data & Analytics. It was founded in 2009.
Langoor was acquired by the French communications network Havas Group in 2019. 
Langoor Clientele
Cisco
Ford
MoneyGram
Intuit
Wipro
Epson
Krispy Kreme
Biocon 
The Body Shop
Columbia
Visit: Langoor
Conclusion: Top Digital Marketing Agencies in Bangalore – 2020 List
A Digital Marketing strategy has now become mandatory in today's scenario when the majority of customers are accessible online.
Paid marketing through Google, Facebook, Bing, and other social media networks, SEO, ORM, SMM are the new tools for crafting an effective online marketing strategy.
The List of top digital marketing companies in Bangalore is based on service quality, clientele, and overall exposure in the market.
These companies have gained recognition and excellence in their scope of business. Feel free to contact them for quotations and guidance on online marketing.
Do you see any "worthy" agencies missed out or experienced any of these agencies? Let us know in the comments.